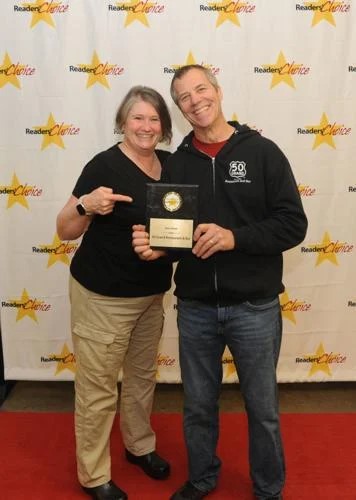 Kim and Jim couldn't be prouder of our crew!
Another proud moment for 50 Grand Restaurant and Bar; On November 8, 2023, it was announced in the Mt. Democrat Newspaper that we were voted by YOU, their readers, as…
"#1 Reader's Choice Award Winners" for Best Steak/Steakhouse in ALL of El Dorado County!
We can't thank everyone enough for sharing your positive experience with friends, family, and the news. Your support means the world to all of us. Many thanks to Head Chef Patrick Leavell for making an amazing steak, and the rest of the line…Daniel, Josh, and Kathy for their amazing cooking talents.
We can't wait for everyone to come enjoy the best quality steak in the county!
Jim and Kim are incredibly thankful for everyone helping make these efforts and dream come true successfully.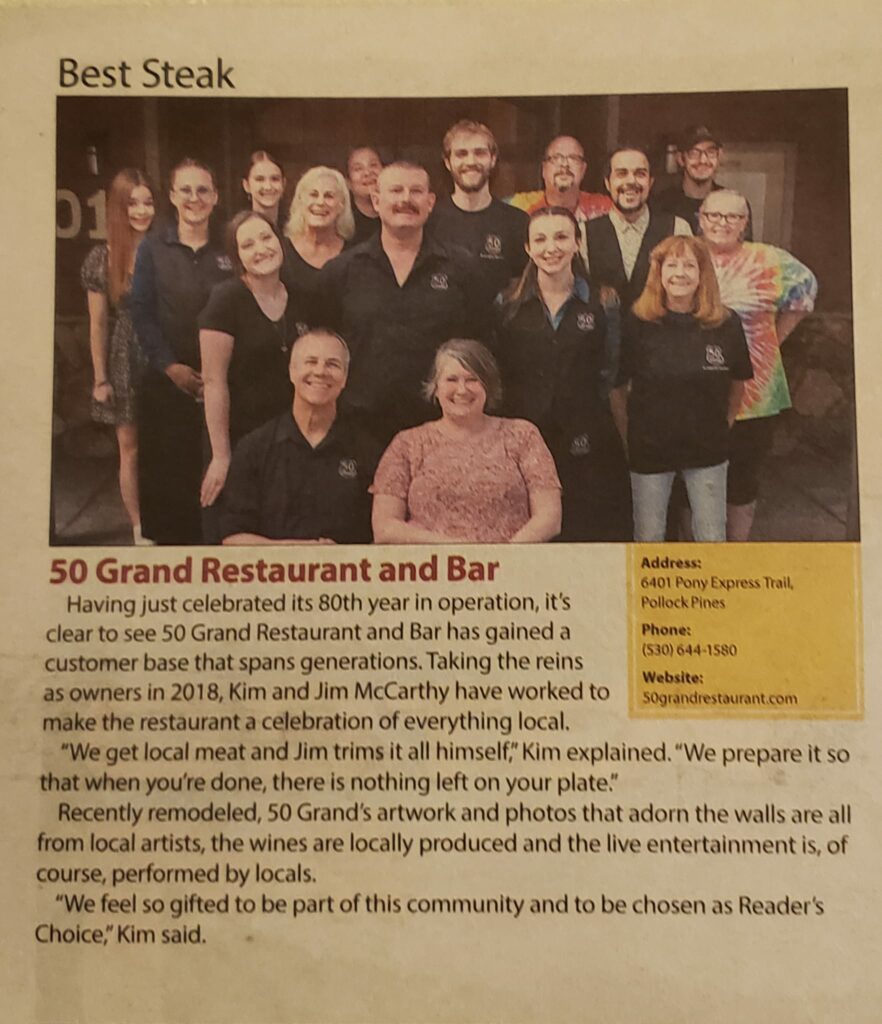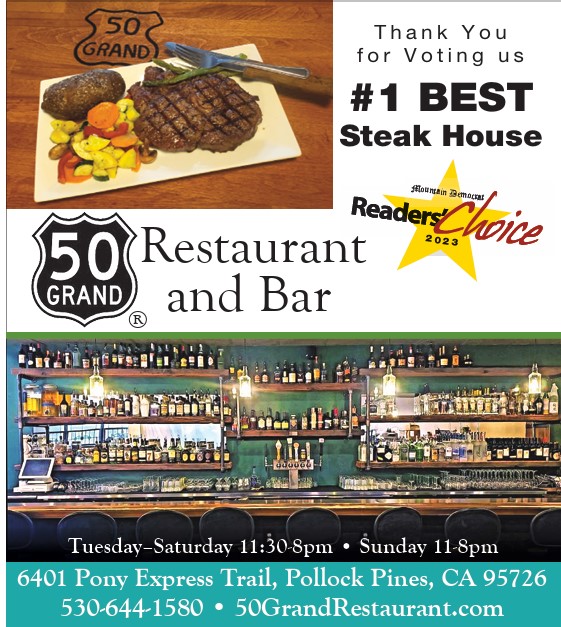 Awarded Best Steak-2023! Mt. Democrat Readers Choice Award