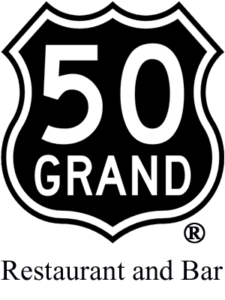 Children's menu
ENTRÉES
Chicken Tenders
Includes house-made ranch dressing for dipping
All American Burger
4oz. burger with a side of fries or house salad.
Choice of provolone, cheddar, American, or Swiss.
Ribs
Two St. Louis ribs, mash & gravy, and seasonal vegetables
Cheese Flatbread
6" flatbread with house-made dough and sauce.
Pasta
Pasta of the day with butter, marinara, or white sauce. Add Chicken, Shrimp, Meatballs, or Tuscan.
SIDES
House Salad
Lettuce, carrot, tomato, w/choice of dressing.
Fries

House cut potato fries.
.
DESSERTS
Ice Cream Scoop
Scoop of ice cream topped with chocolate fudge or caramel.
Vanilla Ice Cream or Dairy Free Gelato.
Ice Cream Float
One scoop of ice cream (choices above) with rootbeer, Mr. Pibb, Sprite, Coke, Orange Fanta, or Ginger ale.
(V) = Ask to make it vegetarian.
Disclaimer:  We cannot guarantee gluten, nut, and allergen free dishes.  We do have nuts in our facility.  We take no responsibility for products produced outside our family and/or what they may contain or have been exposed to.  Menus are subject to change due to seasonality and availability of the best quality ingredients.
18% Gratuity added to groups of 8 or more.